This supermarket is about limitless creativity and self-expression. Street musicians, creative freedom, an entertainment pier with a roller coaster, Malibu lifeguards and palm trees – everything is ready, and everyone is waiting. Who was passing by got tanned, maybe even collected shells.

From their official Facebook page
Indoors area of 925 square meters, where visitors can find an entertainment pier, roller coasters, Venetian canals, surfboards, paint cans, palm trees, sand and ocean waves on the ceiling.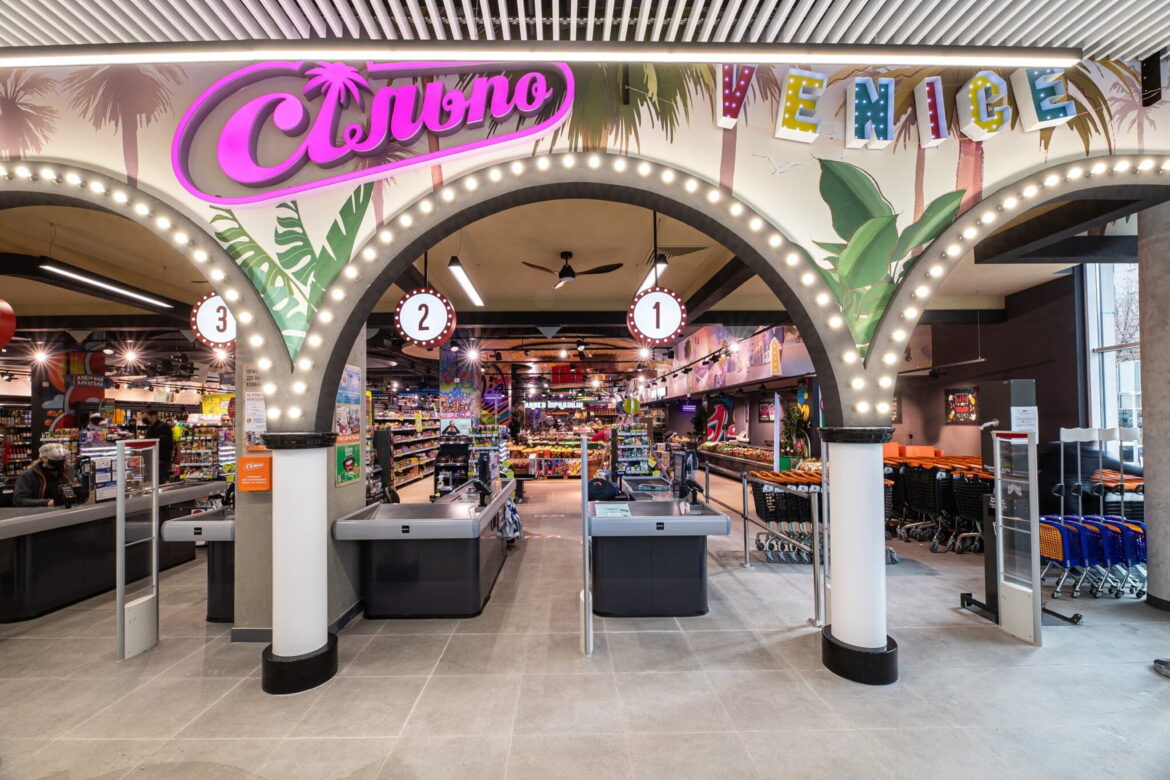 Fruits and vegetables were placed in "kiosks on wheels" – in the best beach traditions. In the murals, the designers encoded allusions to famous TV shows and a computer game from the City of Angels.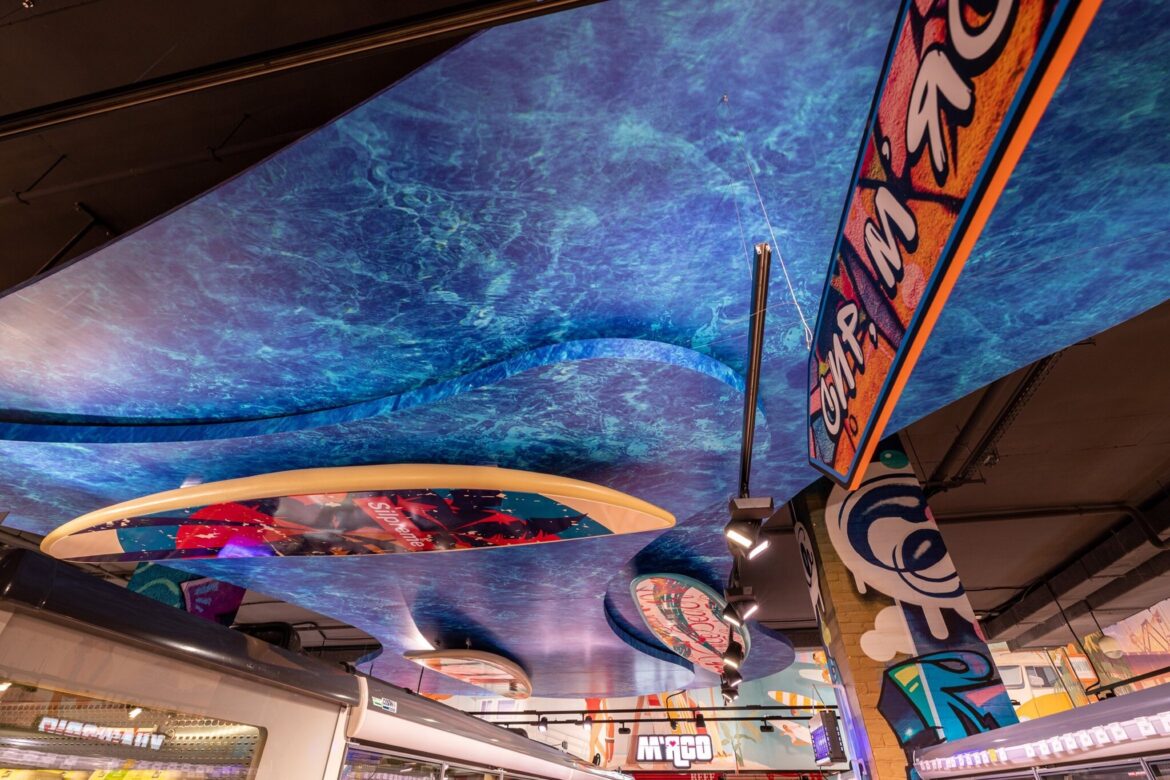 The opening party – back in November 2020 – included a live DJ, a photo booth and some non-alcohol cocktails for the best shopping experience.